This is where you will get to know us better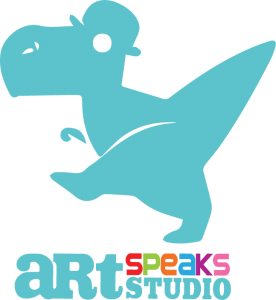 Art is one of the unique few activities that transcend boundaries. Where the creative process far outweighs the final result. Because of these, it is a skill that can easily be picked up by all. Anytime. Anywhere. Unlike music, not everyone has the ability to compose, but everyone certainly has the ability to create art. In one form or another. Moreover, as technology starts to integrate deeper into each of our every waking moment, and the inadvertence of getting caught up in the rat race, there is a greater need, more than ever, to set aside time for ourselves to fall back on the basics and reconnect with our inner self.
Art Speaks Studio not only offers a variety of art classes and workshops, we are constantly thinking of ways to make it more flexible to ensure that attending our classes becomes effortless for you and your child. Our classes are purposely kept small so that our instructors are able to work closely with our students in an attempt to push their creative boundaries while at the same time allowing them to have sufficient personal space to reconnect with themselves through arts.
At the end of each year, we will also be organising a combined art exhibition for all our existing students where they will be given the freedom of expression to create their own exhibition work in the medium of their choice. By giving them the opportunity to hold their own mini art exhibition, we believe that this memorable experience gained will encourage them to have the confidence to continue embracing art in their lives.
To provide a relaxing environment where children is able to get creative and make sense of the world while giving adults the opportunity to reconnect with themselves through the process of art-making.
Arts for all – Arts have no boundaries when it comes to age, gender, religion, and race. We offer a variety of classes and workshops catering to the various interest of art enthusiasts.
Reconnect – To create a conducive environment where anyone and everyone can take time out from work and study to reconnect with their inner-self.
Teaching Styles – We recognise that individuals are unique and not everyone thrives under the same teaching style. Our instructors possess different teaching styles to bring out the best in you or your child.
Supporting Role – Our students are the main casts who dictate the final outcome of their artwork. We are cast in a support role to guide you through the process