Mixed Media Workshops

Let your child's imagination run wild this holiday! Other than learning the various art techniques, discover for yourself the underlaying mechanisms to create an automata with us for the very first time!
1 November 2020 - 20 December 2020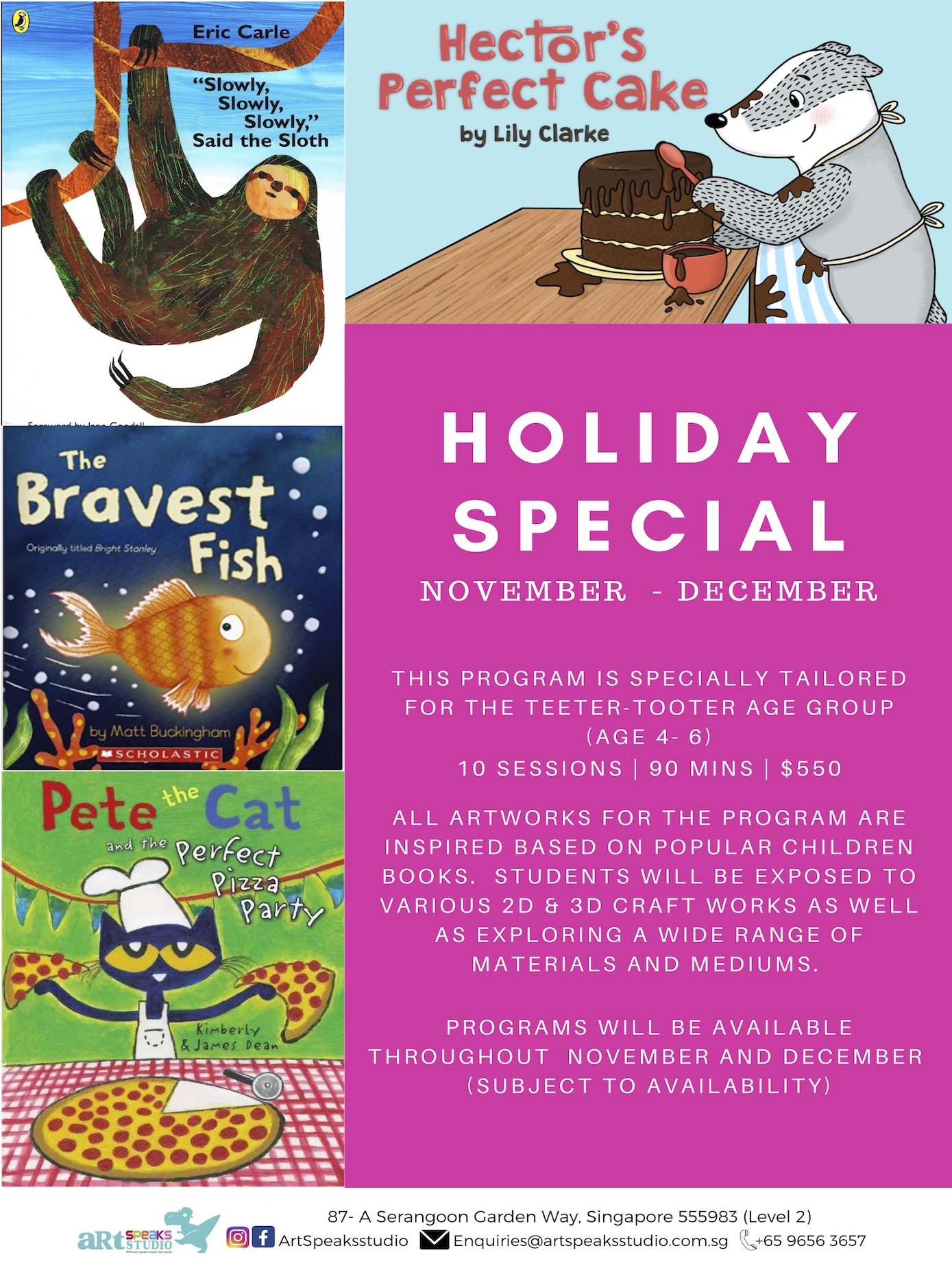 Stories Inspired Holiday Special
Kickstart your child good reading habits through this workshop! Our crafts are inspired by some of the most popular children books which will leave your child craving for more!
1 November 2020 - 20 December 2020​
Christmas Workshop 2020
Get into the spirit of the festive season with us! Create your own Christmas ornaments for your own decoration or use it as a gift to someone. Whatever the reason, this is a workshop not to be missed!
4 December 2020 - 18 December 2020​
5 Days Christmas Camp
Join us in our collaboration with various high profile enrichment schools to bring you the very best of what we do! Plenty of intriguing activities awaits your child in this fun-packed camp this school holiday!
7 December 2020 - 11 December 2020